In our everyday lives, we walk or drive through many bridges. But we never really pay any attention to them. We all know the fact that the arch bridge design can distribute the LOAD on the bridge evenly throughout the whole bridge area. The LOADED weight (or force) is transferred to the two ends of the bridge support evenly.
With our ARCHED BRIDGE® putter, you can feel the difference and you can use this design to improve your shots. We are the first to<![if !vml]>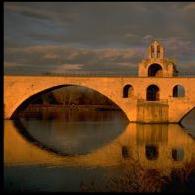 <![endif]> incorporate this concept onto a golf club -- the putter. Click on this picture for an animated comparison.
You are the majority of the golf equipment market segment out there. Yet, the BIG NAME companies don't care that you want the right golf equipment and that you are willing to pay for it.
We are the FIRST company to treat you as a FIRST class customer by letting you TRY our design free of charge. We have selected this particular product because it shows what a proper design can do, even in low impact shots.
We have used a few patented design (US Patent # 5,499,814) (Des. 388,897) which allows you to 'feel' the stroke. Our unique "Arched Bridge® 2000" putter face looks like a dolphin profile with a curve to fit your stance. Further more our Bio-rhythm balanced putter (US Patent 6,168,535) helps the putt.
Another unique ARCHED BRIDGE® PIPE putter design has it's own concept:
In the traditional golf equipment market, people use investment casting, die casting, and forging techniques to build golf clubs. We are the first one's to use daily hardware materials to approach the market. The reason why we selected a pipe design apart from the vast array of hardware materials is because it is the fundamental element of building. We have seen a tubular putter head design, but a hardware approach to designing golf clubs is a new revelation to the golf club industry. We use the pipe as golf club head, with weighted force absorbing attachment inside the pipe (US Patent 6,309,311) that makes great feeling at contact with the ball.
The family of ARCHED BRIDGE® putters conforms with USGA rules.
(Decision: 97-162)
The technical data on our putters:
"Arched Bridge 2000" made in 3 degree loft, TRIPLE bend offset hosel, airfoil channel shaft and tubular grapless design, Epoxy mixed composite insert plate, with a computer milled face to ensure the flatness, PLUS the Bio-Stroke balance (US Patent 6,168,535) technique to bring the equipment error to zero.
"Arched Bridge PIPE" made in 1-1/2" stainless steel tube for putter head. Inside tubular putter head, we insert a weight block with ARCHED BRIDGE spring that contact direct behind the striking face. The shaft made in triple bend offset hosel, airfoil channel shaft and tubular grapless design.
"Theta Jr." made in 431 stainless steel, 3 degree loft. The shaft made in triple bend offset hosel, airfoil channel shaft and tubular grapless design.
The MPEG movies: